What Decent Guys Look For In Your Online Dating Profile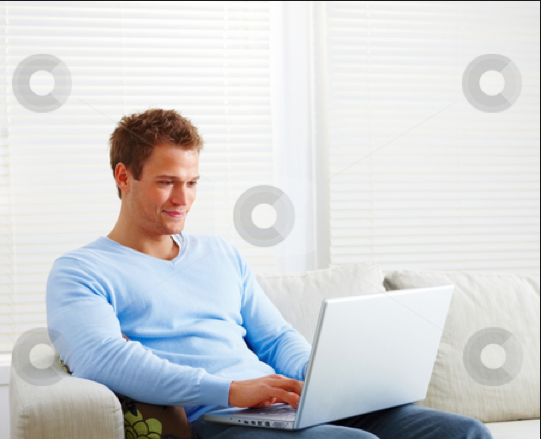 What Decent Guys Look For In Your Online Dating Profile
Nowadays, everybody has an online dating profile and it is no longer reserved for unattractive, basement dwellers with rapist glasses who live with their parents.  In fact, because there are so many people seeking long-term or short-term dating ventures on popular dating sites, it has made that much harder (for at least women) to find a man worthy to go out  with.
One of my sister's is using OkCupid and she tells me that although she gets messages every few minutes, they are never from anyone who is attractive or slightly interesting for that matter. Â Ladies, if you're wondering why this keeps happening to you as well, it's probably because your online dating profile sucks ass.
I find that women are less inclined to put as much effort into their profiles as men do because they already know all they have to do to get someone to message them is put up a hot picture. Â Sure this works 99 percent of the time but consider the quality of "suitors" you attract.
I'm here to tell you that there are plenty of decent guys on dating sites but just like you, they are very picky as well and if you want to attract them, you will have to make certain changes on your profile page to stand out. Â I'm not saying by following this guideline that suddenly all the "copy and pasted" messages from "Elephant Men" who brag about their embellished penis sizes will disappear. Â However, if you will possibly attract the man you never thought you could attract online.
1. Make Sure You're Not Wearing Too Much Makeup In Your Profile Photos
When I say 'too much makeup,' I don't mean posting pictures that make you look like a clown. (That's just common sense.) Â I mean don't post ANY pictures where you look all dolled up with flawless makeup. Â I know you may feel inclined to post the picture that shows off your smoldering eyes you haven't been able to perfect since that evening, but please don't. I have a ton of friends who met up with girls who had amazing glamor shots only to realize that they were not impressed with their au naturel looks when they met. Â A decent guy is attracted to low maintenance period. He will feel more inclined to check out a girl's profile page if it features pictures of her in minimal makeup and actually showcases her natural looks.
2. Show Off Your "Betty" Qualities
When I say "Betty," I'm referring to "Betty and Veronica" in the Archie Comics.  I know what you're thinking: wasn't Betty just a last resort booty call  for Archie in his beat up Jalopy when Veronica was out of town? Yes, she was, but you know what? Any decent guy who grew up reading the Archie Comics LOATHED Veronica. (I know I was one of them.) So exude your inner "Betty" by posting pictures of you not all glammed up and goofy pictures. Admit embarrassing little tidbits of yourself like how you're a big klutz. (Read my personal blog HERE and find out why I think klutzes are hella sexy) Trust me, whatever you find embarrassing, a decent guy will find endearing. Own your "underdog" qualities and you will come out looking like a winner.
3. Showcase Your Inner Nerd But Not Your Inner Hipster
Here is an excerpt of an online dating profile that decent guys will run away screaming from:
"I can't do without my vinyl player, hippie glasses, my GIRLS season one blu-ray box set or my Instagram account. I basically like things that people don't usually like because I'm unique and should be treated as such and love any and everything to do with RiRi and if you don't know who I'm talking about, I SMH at you."
Let me tell you something about hipsters….they're f*cking annoying hypocrites and only into themselves. They claim to like only obscure things but will protest how Rihanna is this generation's biggest musical icon. Not that there's anything wrong with liking mainstream things, just don't showcase douche-like hipster qualities in your profile because decent guys will go a running.  Instead, if you're a huge horror geek, put it out there!  You're apart of D&D weekly meetup? Post it! If you are attractive  and posting nerdy things you like, this will only make a good guy want you more. Trust me, if my girlfriend wasn't a huge Twin Peaks fanatic, we probably wouldn't even got through the first date!
4. Wear Bold Colors In Your Pictures
Recently the author of the book "Drunk Tank Pink" has revealed that if women want to attract more men to their profile pages is that they need to wear RED. I agree with this because I find that women don't wear red enough. It's bold, commands attention and is very sexy. Â However, I don't think red is the only color you can wear to attract attention. Â When I was on dating sites back in the day, I was attracted to women in their profile pictures if they wore turquoise or orange or dark purple. Â So leave the whites, blacks and grey outfits for your Facebook profile page. If you want instant attraction, make sure your profile pictures feature you in an outfit with bold colors instead of neutral ones.
5. Post Your Passions Online
There is nothing more unattractive than a woman whose only passion in life is to be someone's girlfriend. Your dating profile is not to spew out what you're looking for in a man, but rather it should be treated as a summary of who YOU are and what you do so you can attract the man you are looking for. So be don't scared to post about your career or your love for writing because THAT is what a good guy looks for. It also gives them a great way to introduce themselves to you. Remember, a vain guy will just send you a message about how hot you are, but a good guy will send you a message about how interesting you are.
Thoughts? Let me know in the comment section below!